Fabrication
What is fabrication engineering and welding?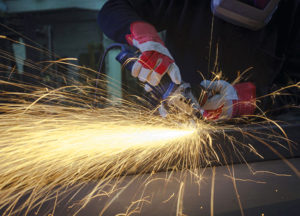 Fabrication and welding play a key role in mechanical engineering.
We can use these two processes to forge metal structures into a range of shapes and sizes. Furthermore, we can apply the use of fabrication and welding to many different industries.
Industries such as:
Construction
Marine
Engineering and many more
Want to learn more about fabricating?
We have created an in-depth guide, where we answered some frequently asked questions (FAQs) about fabrication and welding:
What is Fabrication Engineering?
Fabrication engineering refers to the creation of metal structures by cutting, bending and assembling methods.
Fabrication encompasses a variety of processes. For example, processes such as cutting, profiling, welding and assembling.
Cutting – fabricators can use a variety of tools to cut raw material. For example, some fabrication cutting methods include band sawing; shearing, chiselling, CNC cutting.
Profiling – In fabricating, a profile is the complex outline of a shape that is cut into a sheet of material.
Welding – a fabrication process that uses high heat to melt parts together. (More information below)
Assembling – the assembling process can be completed via a variety of methods. Welding is a common one, but other methods include binding, riveting and bending.
The fabrication process can involve many different metals – steel, aluminium and non-ferrous metals, to name a few.
Often, the fabricator will procure these metals in their raw form.
Next, the fabricator will then cut the metal, bend it and lastly, form it into the required shape and size. The metal will then be ready for the welding process.
What is Welding?
When the fabrication process is complete, the prepared metal is then welded together using a range of procedures and techniques.
As explained before, welding is a process that fuses materials, typically metals and thermoplastics, by using high heat to melt the parts together. After the parts are melted together, they are then left to cool down, causing fusion.
Why is Welding Important?
From planes to cars and buildings to bridges, welding plays an integral role in many different industries. Welding is extensively used in today's technology. Additionally, welding helps to advanced our quality of life and keep people safe.
How Our Industrial Fabrication Services Can Help
At Glassworks Engineering, we supply industry-leading welding services. Our experienced and highly skilled in-house fabrication services include MIG, TIG, ARC and GAS welding. We weld to BS4872 standards, however, other welding codes are also available.
Want to learn more about our welding services? Get in touch with our team today.
Back to services