Why Choose Glassworks Engineering For Sub-contract Machining
Posted on October 13, 2020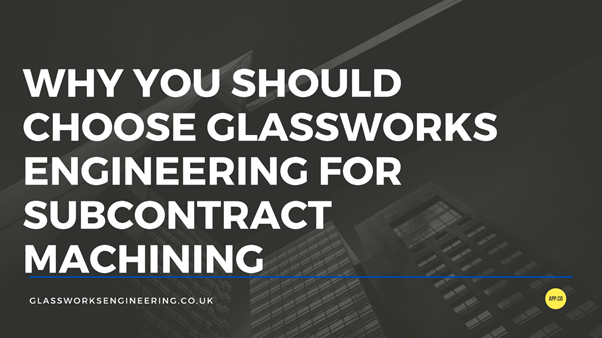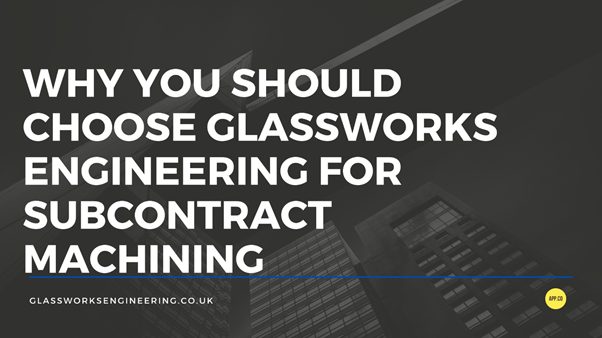 At Glassworks Engineering, we are a cutting-edge subcontract machining company.
Do you require bespoke machining, tailored to your requirements? If so, our industry-leading, in-house team of engineers can help.
Our team have experience completing CNC subcontract machining projects across a variety of different industries. Additionally, we carry more than 130 years of experience in manufacturing and precision engineering.
When it comes to subcontract machining, it can be challenging to find the right supplier. We have broken down the reasons why you should choose Glassworks Engineering for your bespoke machining solutions.
A CNC Subcontract Machining Company Who Provide Premier Value
We always endeavour to provide premier value in all our projects. We pride ourselves on the quality of our work. That is the reason why we have retained an ISO 9001 certification for 20 years. You can rest assured that our precision machining services comply with current UK standards and legislation.
The ISO 9001 certification drives us to maintain a company culture of continuous improvement. We continuously seek ways to improve the quality of our processes and customer service.
Our dedication to continuous improvement pushes us to handle complaints, defects and customer satisfaction with more efficiency.
You can contact our team today to receive a premier, purpose-focused machining solution.
A Subcontract Machining Supplier Who Offer A Wide Range of Machining Capabilities.
Glassworks Engineering supplies a flexible variety of machining capabilities. Thanks to our cutting-edge machines, we can produce a diverse range of components.
Our components range from small, precision-machined parts to 7-tonne fabrications for large subcontract machining projects. From small to medium batch, simple to complex, we can help with your bespoke machining project.
What are our machines capable of? Our CNC turning machines can turn parts of up to 350mm in diameter and 600mm in length.
Whereas our manual turning machines can turn parts of up to 535mm in diameter and 2000mm in length.
In addition to this, thanks to our CNC millers, we also supply bespoke milling solutions.
Cutting-edge Designs
To ensure efficiency in the manufacturing process, we use design and modelling softwares. For example, some of the softwares we use are AutoCAD, SolidWorks and CADCAM. From the initial design to the finished product, we tailor our projects to customer requirements.
Choose Glassworks Engineering for Your Subcontract Machining
Glassworks Engineering is an industry-leading subcontract precision machining supplier. While working with us, you can rest assured that you will receive quality service.
Need a part machined by a reliable and experienced manufacturer? Complete our short form to receive a quote today.